Security at Paidly
We're serious about security
At Paidly, information security is a top priority for us. We use numerous forms of security to protect your data and personal information.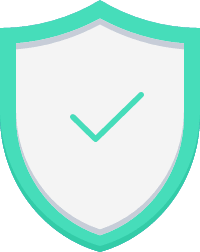 SSL Encryption
Our SSL Encryption establishes a secure connection between your browser and our website. All data in transit are SSL/TLS encrypted. SSL secures and prevents third parties from intercepting and reading your personal information; only we can decode the encryption. This technology requires a modern web browser.
Database Encryption
Data at rest is encrypted using AES_256. All Data in transit are SSL/TLS encrypted. Very high granularity is available to protect more specific information: user accounts, specific identifiable data, and even values of specific fields can be encrypted separately.
Internal Security Measures
No Paidly employee will ever see your customer data unless required to do so for support reasons. We maintain an audit trail of admin access to customer data to prevent misuse.
Industry-leading infrastructure
Paidly is built on the same cloud infrastructure that is relied upon by other leading technology companies, government organizations, and financial institutions.
SOC 2 Compliance
All of Paidly's vendors are SOC 2 compliant. SOC 2 is an auditing procedure that ensures your service providers securely manage your data to protect the interests of your organization and the privacy of its clients for security-conscious businesses.
Additional questions about our security?
Are you ready to use Paidly to pay down student loan debt?